Why use our website?
We are one of Africa's most visited Music website.
Music
Find Latest Nigerian Music joints on our NaijaVibe.

New tracks are added everyday!
Story Teller
NaijaVibe Entertains and informs like no other with our top stories
Mobile Support
Our website is supported on mobile devices. You can easily access NaijaVibe from any browser on your mobile phone.
WE ARE NAIJAVIBE
NaijaVibe is a pop culture and entertainment website.
We run a 24-hour platform that features the best and current updates in the entertainment industry across the world and Nigeria, in particular.
For the latest in music, movies, celebrity news, press updates, opportunities, fashion, beauty, concerts and shows, NaijaVibe represents the go-to website for Nigerian millennials and other enthusiasts who are pop culture custodians. NaijaVibe ranks as one of the most visited entertainment websites in Nigeria. It is also one of the most visited music websites.
NaijaVibe.Net also offers Online Promotion and Social Media Marketing Services for people who need to get the word out about their Brands, Events and Services. Our website offers all advertisers a useful platform to showcase their products and services. When you advertise on NaijaVibe, you will be seen, heard and reckoned with. Our visitors are pop culture custodians who depend on our up-to-date offerings on music, technology, film, news and social media.
Don't take our word for it, though. Google Analytics asserts that NaijaVibe has almost 1.5 million page views per month (almost 100,000 page views daily) and almost 400,000 unique visitors per month (about 10,000 unique visitors daily). Alexa, the global website ranking platform, also ranks NaijaVibe.Net as one of the top visited websites in Nigeria. We attained these heights in less than two years of incorporation.
For more information on how we can be of help through Banner Ads, Sponsored Posts and Sponsored Links, kindly request for our Rate Card by calling 08038425831 or sending an email to [email protected]
See what others have to say about us!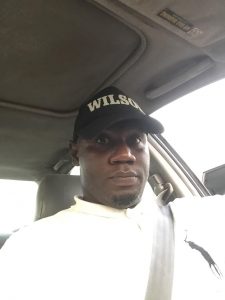 Wilson Ehis Odijie
Telecoms Expert
"Your company is truly upstanding and is behind its product 100 percent. NaijaVibe is worth much more than I paid."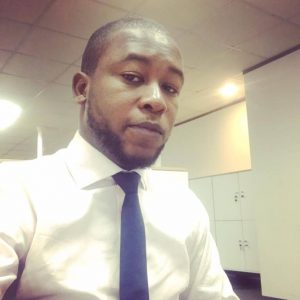 Enahoro Chris Oziegbe
Media Buyer
"Thank you for making it painless, pleasant and most of all hassle free! I am so pleased with NaijaVibe. Your stuff is great! I will refer everyone I know."
Get in Touch
Reach out to Us at [email protected] if you have any question or query.
Find us at the office
NaijaVibe Media
8, Oluwaseyi Street, Odan-Isashi,
102101, Lagos.
Give us a ring
Stephen Nzurum
+234 80384 25831
Mon - Fri, 8:00-22:00