Why use our website?
We are one of Africa's most visited Music website.
Music
Find the latest Nigerian Music joints on our website. New tracks are added everyday!
Story Teller
NaijaVibe Entertains and informs like no other with our top stories
Mobile Support
Our website is supported on mobile devices. You can easily access our website from any browser on your mobile phone.
WE ARE NAIJAVIBE
NaijaVibe.Net feeds You Press Updates, News, Opportunities, Profiling, Fashion, Beauty, Features, Shows. This Media/Online Promotional Site highlights the achievements in Nigeria, Africa and the World at Large. It is ranked among the destinations amid all Media/Online lifestyle music/news sites . NaijaVibe.Net also offers Online/Media Marketing/Promotion ( PR ) services for people who need to get the word out about their Brands, Events and Services optimizing Social Media/Online Platforms…
We are one of Nigeria's most visited Music website.
NaijaVibe gives a platform for you, your product or services to be heard and noticed, we welcome advertisers to use the opportunity to reach our large music and technology audience. With over 1.5 million pageviews per month (almost 100,000 page views daily) and almost 400,000 unique visitors per month (About 10,000 unique visitors daily) *[Our stats were gotten from Google Analytics, January 2016]* NaijaVibe.Net has a good rank of one of the top visited websites in Nigeria [According to Alexa's Rank] with less than 2 years of incorporation, feel free to contact us with the details below for Banner Ads, Sponsored Posts and Sponsored Links: Request for a Rate CardEmail: [email protected]
Phone: 08038425831
Our growing team consists of the brightest strategists, creative thinkers and technical experts.
Read what others have to say about us!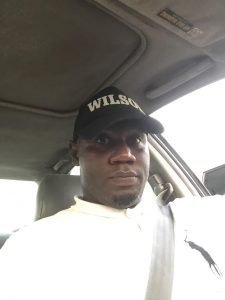 Wilson Ehis Odijie
Telecoms Expert
"Your company is truly upstanding and is behind its product 100 percent. NaijaVibe is worth much more than I paid."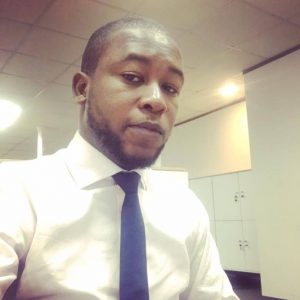 Enahoro Chris Oziegbe
Media Buyer
"Thank you for making it painless, pleasant and most of all hassle free! I am so pleased with NaijaVibe. Your stuff is great! I will refer everyone I know."
Get in Touch
Reach out to Us at [email protected] if you have any question or query.
Find us at the office
NaijaVibe Media
8, Oluwaseyi Street, Odan-Isashi,
102101, Lagos.
Give us a ring
Stephen Nzurum
+234 80384 25831
Mon - Fri, 8:00-22:00